The pineal gland has been an object of great interest regarding consciousness for thousands of years, and a pineal source of DMT would help support a role for this enigmatic gland in unusual states of consciousness. Research at the University of Wisconsin has recently demonstrated the presence of the DMT-synthesizing enzyme as well as activity of the gene responsible for the enzyme in pineal (and retina). Our new data now establish that the enzyme actively produces DMT in the pineal.
Physicists have a problem, and they will be the first to admit it. The two mathematical frameworks that govern modern physics, quantum mechanics and general relativity, just don't play nicely together despite decades of attempts at unification. Eric Weinstein, a consultant at a New York City hedge fund with a background in mathematics and physics, says the solution is to find beauty before seeking truth.




David Talbott and Wallace Thornhill, Thunderbolts of the Gods

See Synopsis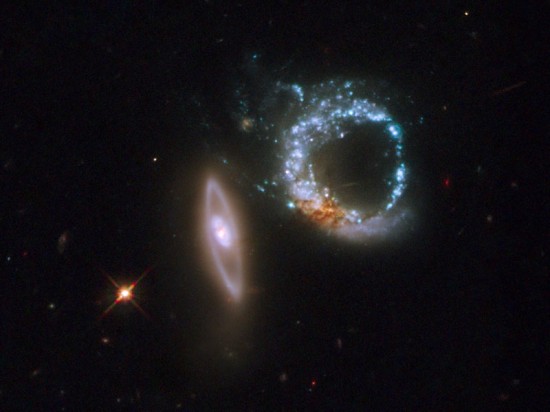 Semantic Focus on the "God Particle", the Higgs Boson
Wikipedia definition
The Higgs boson or Higgs particle is an elementary particle initially theorised in 1964,[6][7] and tentatively confirmed to exist on 14 March 2013.[8] The discovery has been called "monumental"[9][10] because it appears to confirm the existence of the Higgs field,[11][12] which is pivotal to the Standard Model and other theories within particle physics.
Some Needs, Cans, Nots expressed with Netention Demo :
(These are tagged wikipedia pages)
Not
Higgsless_model
Color_charge
Electric_charge
Spin_(physics)
Can
Mass_generation
Mexican_hat_potential
Boson
Sensationalism
Scalar_boson
Physics_beyond_the_Standard_Model
Electron
Hadron
Need
Yukawa_coupling
Fermion
Weak_force
W_and_Z_bosons
Higgs_mechanism
Gauge_boson
SU(2)
Weak_isospin
Doublet_(physics)
Field_(physics)
Scalar_field
Excited_state
Particle_decay
The_God_Particle:_If_the_Universe_Is_the_Answer,_What_Is_the_Question%3F
1964_PRL_symmetry_breaking_papers
Peter_Higgs
Large_Hadron_Collider
List_of_megaprojects#Science_projects
Search_for_the_Higgs_boson
Unanswered_questions_in_physics
Electromagnetic_force
Symmetry_(physics)
Particle_physics
Standard_Model
Proton
Particle_collision
Semantic Focus on "Deus Ex Machina"
Wikipedia definition
A deus ex machina (/ˈdeɪ.əs ɛks ˈmɑːkiːnə/ or /ˈdiːəs ɛks ˈmækɨnə/;[1] Latin: "god from the machine" pronounced [ˈdeus eks ˈmaː.kʰi.na]; plural: dei ex machina) is a plot device whereby a seemingly unsolvable problem is suddenly and abruptly resolved, with the contrived and unexpected intervention of some new event, character, ability, or object. Depending on how it is done, it can be intended to move the story forward when the writer has "painted himself into a corner" and sees no other way out, to surprise the audience, to bring a happy ending into the tale, or as a comedic device.
Some Needs, Cans, Nots expressed with Netention Demo :
(These are tagged wikipedia pages)
Need
Semantic_mapper
Multiplayer
Non-lethal_weapon
Electroshock_weapon
Peace
Transcendance
Viral_phenomenon
Network
Love
Empathy
Ego_death
Communication_protocol
Information
Plot_(narrative)
Plot_device
Can
Superhuman
Healing
Immortality
Paradise